Social Media Marketing, mastered.
We take your social media beyond the hashtags and likes, generating real results that generate sales.
Social Media Branding and Marketing
Let us help you create an amazing brand through social media.
Social media is the new way to present your brand in a fresh and engaging way. From Facebook to Twitter, Social Media is the way to get your brand noticed.
We're the Sunshine Coast social media experts at marketing, branding, and promoting your business using the most effective online tools and social media platforms available.
Whether you need to establish a personal presence or promote a business we will get you up and running in no time!
Let us help you write a blog post, create a video presentation, or write an article for your website that will allow your audience to connect with your brand and get what you have to offer.
We'll be happy to give you advice on how to build your online presence and how to use social media to market your business.
Let us help you make your brand stand out on the internet.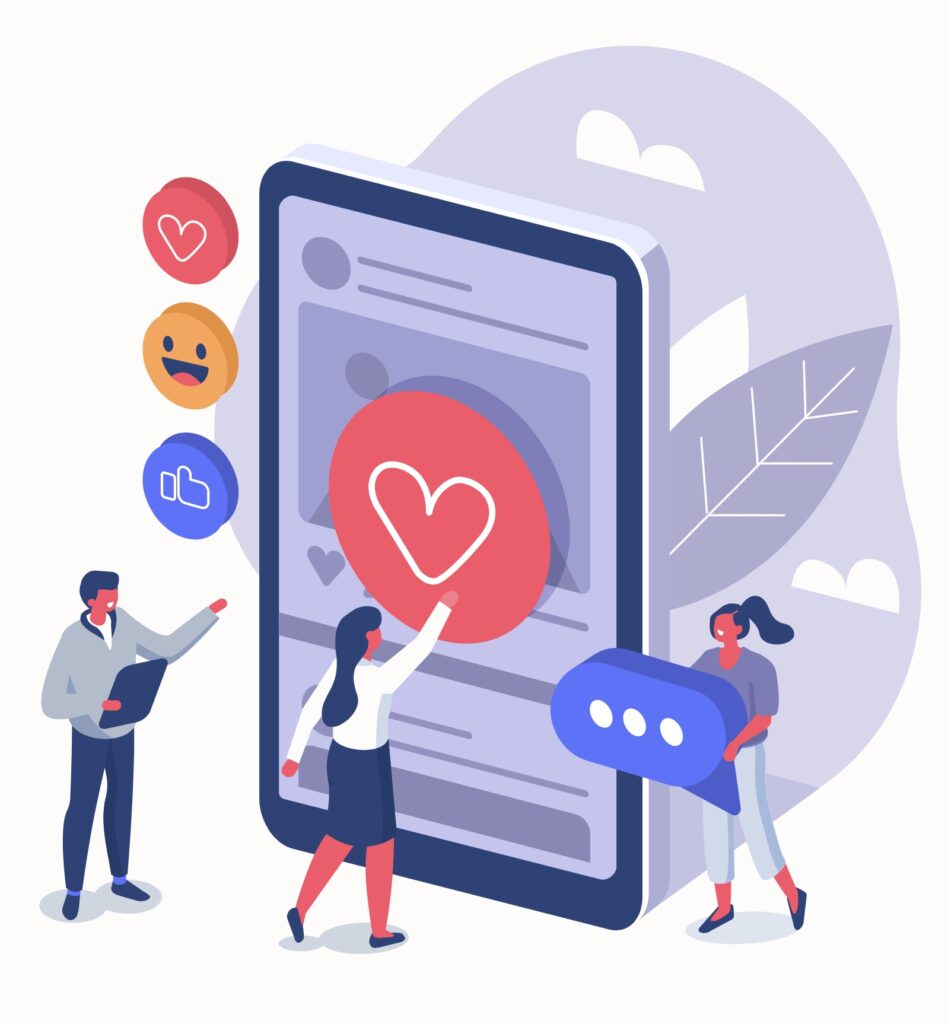 How we can help your business grow on social media
We cover all aspects of your social media branding and marketing, to provide you with an amazing presence that grabs attention and drives more visitors to your business through brand awareness and clever marketing.
Social Media Branding
Social media branding is a vital part of every business online presence.
Your branding online is essential to the success of your business image. Ensuring your social media channels are branded to reflect your primary businesses image is critical. When you need to give your social media pages the professional touch, talk to our Sunshine Coast social media branding specialists.
Social brand strategy
What is a social brand strategy?
A social brand strategy is a strategic marketing plan that focuses on building a strong presence on social media platforms. We work with you to create a powerful brand strategy suited specifically to target your audience, and put your business ahead of your competitors.
Social Content Creation
One of the most important tools a business can utilize is social media. The internet is a tool that relies on users to share, comment and like. Social media allows your business to engage with the consumers and keep them interested in your products.
We create engaging content to connect you with your audience.
Scheduled Social Media Posts
Ensuring your social media engagement is consistent is a crucial part of a successful social media channel.
This is why we have placed so much emphasis on the social media calendar. Your social media calendar will help you to ensure your campaigns are consistent, and that you're engaging with your target audiences at the right times.
Hashtag Research and Analysis
Hashtags are used as a way to index content. In other words, they are used as a way to categorize and find content that is being posted based on the keyword that begins the hashtag.We help your business gain more followers by researching and analysing the right hashtags for your business using the very latest social engagement AI software.
Paid Advertising Strategy and Management
If you're considering running paid social media campaigns, let  us help you get in front of the right audience, without blowing your marketing budget. We do the research, the content creation, and the reporting to ensure every campaign is within budget, and with great results.
4 Benefits of Social Media Branding and Marketing
There are many benefits to social media branding and marketing. Fir starters, it is very cost effective, and you can reach a much wider audience, while tracking the success of each and every post or campaign.